Attention Affiliate Marketers and Bloggers! Today new possibilities await those who dare to say "Yes"
Decide To Succeed
Many people are attracted to the idea of making money online, but the truth is most people won't. It's not because they can't, it's because they don't believe they can, and therefore, they won't commit to learning how. Marketing Online is a skill and it takes time and effort to learn the skills. Some people are comfortable with learning new things and others are not. Do you know which group you fall into? I ask the question, but the answer really doesn't matter and here's why: when you understand your own mental framework for approaching the unknown, you can decide to move forward anyway.
In the video below, I talk about how I set up annual projects to achieve my dreams; I call them Trust 101 Projects. Dreams do not magically manifest in the world, we must turn them into goals, and then take action.  At the end of this page, I will invite you to  take action toward learning to be a successful Content Creator. If you know that you are interested in learning more, then this offer will be perfect for you … free training allows you test things out a bit and see if it's a fit.  But first you must decide that that is truly what you want to do.
Decide
Decide that you want to make money online as a successful Affiliate Marketer, Blogger, or YouTube Content Creator. Back your decision up with appropriate actions. Life rewards the doers. 
Go On The Journey
Know that your are creating your own success story. This is your Hero's Journey and you can expect to be challenged, delighted, frustrated, and amazed, but above all, expect to win.
Give Yourself Time
Internet Marketing is a skill and it takes time to learn it. But when you start to apply what you learn, you will see progress. Decide to succeed and give yourself time to do it.
Imagine The Journey
You begin learning the rules and applying them and at first, the results are not so impressive. But when you hit the 90-day mark, you are seeing some movement and you are inspired. While this is a small victory, it's where everyone must begin the process. We are plugged into a learning community that has produced the results and they know exactly how to teach them. This system is designed to show you how to go from zero to hero in one/two years time. All the while money is coming in as your earn while you learn. ***These numbers are, of course, not guarantees of income. No one can predict if you will tow the line and if you will succeed. But the truth is, no one can predict how far you can go. The biggest determinant of your success is your willingness to do the work. The question is … are you willing?
The framework is in place. You worked hard but you know it was worth it.
Traffic + Conversions. You are paying attention to what works and doesn't
Whoa! This is blowing your mind and it almost feels too easy.
There are ups and downs in any business but you know how to adopt.
Core Skills You Need To Learn
Of course you are not going to learn all of this at once. The brain would shutdown from overwhelm and you would suddenly find yourself spending hours scrolling through your FB newsfeed instead of building your online business. There are skills you need right now and then there are skill you need later on. Think undergrad and grad school.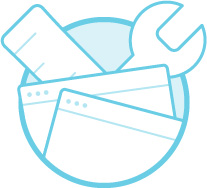 There's No Such Thing As Free
When you first heard that, you cringed. Yes there are ways to do it with a tiny budget but you are using sweat equity and the moment you can re-invest and make better use of your time, the more you enjoy making the money. Scaling your business is a matter of doing more of what what works and less of the things that don't. You are more confident than you thought was possible and yet you know there is still a lot for you to learn. Self-investing is essential.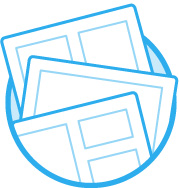 Funnel Hacker
Once you realized, the top guys were all learning from each other, you had an Ah-Ha moment; you could learn from them, too. No longer paralyzed by not knowing what to do, if anything, you needed more time to implement all the things you were learning. Slowing down and focusing on those one or two things was key. You wanted to race to some imaginary finish line but you know its about a solid foundation. You are in this for the long-haul and the big money.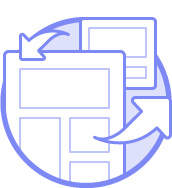 Content Creation
Writing for the sake of writing is called journaling. But on the flip side, you discovered you didn't need to be some super copy-writer to pull in the profits. You understand your client avatar and you know how to help them get the full value of what you have to offer. Your funnel is the journey that takes them to ultimate results where you can deliver premium value. They are happy to pay you and you are happy to serve them and get paid. It's a win-win. Consistent Action
If you want to create something that can, relatively speaking, evolve into thousands per month, you have to build a solid foundation. From there you continue to refine your strategies and test new tactics. When you find something that works you push it to the limits. When it stops working, you don't get mad, you move on. You know how this game works and in a while, you will be one of the marketing masters. Okay, maybe not a master but an eager protege. You keep learning and earning.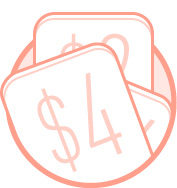 Keep Learning
The Online Marketing game is not a one-and-done playing field. It is constantly changing and you notice the changes and stay plugged into a community where it's their business to stay up on what's going on in the industry. When you are staying up on changes that will impact the playing field, you will be able to catch the wave and turn those changes into advantages while the competition struggles to find their footing. Being part of a leading edge learning community is like being part of the insider's club.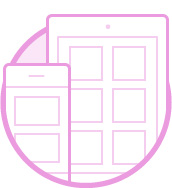 Become An Authority
Your willingness to learn and apply the information has given you a platform to work from. You are now considered an authority in your particular niche. Being branded as an authority means you are attracting more of your ideal customers who soon become clients. Your clients spend the big dollars because they want the big results. They trust you and that trust has been earned because you not only nurtured the relationship, you provided value at each step of your sales funnel and it's now always about $$$. .
The System, The Training, The Technology, and more
The program we are promoting is not for everyone. It's hard work but it's very rewarding and a lot can be accomplished in a short amount of time. You can literally plug into the knowledge base of experts who are willing to tell you the truth. No more hype, no more get-rich-quick stories, no more spending time and money chasing pipe-dreams that have no basis in reality. Digital Entrepreneurs run businesses; real businesses and while they are easier to get up and running and sustain than traditional brick and mortar, there are skills that separate the winners from the loosers.
Customer Ascension
Having the right number of congruent products at different price points.
Funnel Hacking
Studying those who have achieved success and getting the inside scoop by using tools to ethically "spy" on them.
Traffic & Conversions
Tragetted Traffice and offerts that convert prospects into tryer, buyers,  customers and finally into clients
Training & Mentoring That Works
Because of the nature of my work, I can only work with one or two local clients at a time. Online I am able serve and impact more people which means more revenue. But there was one problem, I know technology but not marketing so I stumbled a lot and I spent a lot of money learning what NOT to do. I was frustrated but my nature would not let me quit so I kept looking for the right mentor. I "stumbled" upon several programs and each opened my eyes to a distinction that empowers the Digital Entrepreneur to succeed. I don't mind hard work, I don't mind the deep-dive, I don't mind self-investing as long as I can see the results that I am paying for. You are probably the same way.
Do you think you would benefit from real training and mentoring designed for the serious entrepreneur that want to grow online? Of course, you may enjoy the challenge of trying to figure it all out on your own. But maybe, just maybe, you don't have all the time and money to waste on trial on error. If that's the case, I think you might like to explore what we have found and then see if this is a good match for you.
Robin H., The Techgirl